Raid by Kristen Ashley
My rating: 5 Amazing Stars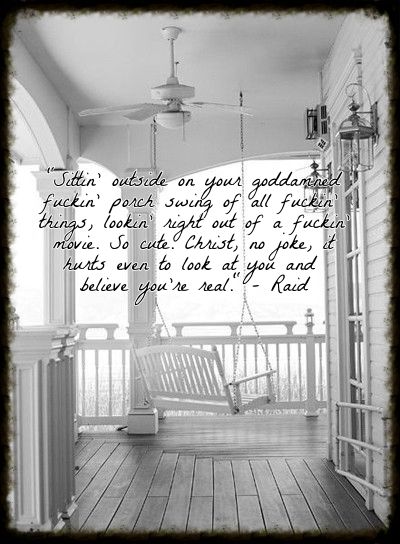 Absofuckingmazing!!
IF YOU HAVE NOT READ KRISTEN ASHLEY YOU MY FRIEND ARE A FOOL….
I swear to all things holy hot ALPHA…
I say this after every K.A Book
but Omg Raid Is now my fav K.A Hero!!
I know I know but seriously..
"Raiden is a silly-ass romance novel hero's name my Mom came up with to torture me," he replied.
I stifled a giggle and remarked, "And Raid isn't silly?"
He smiled. "Raid's a badass's name."
He was not wrong.
And Hanna Omg I loved her from the second she was babbling about skanks hahah
"But she was one of those skanky skanks who looked cool. Who worked her skankedness. Who make skankdom something you'd consider aspiring to."
~Hanna
Raid was so so so sweet..
His eyes came to mine, His body slanted to the side so his shoulder was resting against the post and he replied, "You, just like that, any man would fight and die for the privilege of comin' home to that every day."
But then he also liked to play…
"Trust me?"
"Yes," I answered immediately.
"Then on all fours, baby, crawl to me and do it slowly."
Oh God
I didn't know if I could do that. I didn't know why, but I didn't know if I could do it.
I held his eyes.
"Raiden," I whispered.
"Do you trust me?" he semi-repeated.
I swallowed before I nodded.
"All fours, Hanna. Slow."
And He was only a douche bag once in my book.
Though that one time was major Douche bag territory for me, I still forgave him the moment he realised she did, then he started chanting, "Jesus, fuck, Jesus, fuck,"
Omg I love him.
I have only cried in one of K.A's book "Breathe"
I'm a bit of a tough nut to crack.
I can now add Raid to the list.
Hanna's Grandma omg twice, TWICE she bought me to tears..
"Love you Grams."
"I know, child. What do you think's keepin' me on this earth? Not easy to let go that kind of love. That kind of love's got the power to hold you tethered to a world you should have left a long time ago."
As always K.A rocks my world!
Now I can only hope my fix of K.A will last until next month!
LOVED LOVED LOVED IT!!
Buy it
Read it
Love it