Fighting for Flight by Jamie Salsbury
My rating: 5 Stars
What happens when in order to win, you're forced to lose?
Daughter of a hooker and Vegas's infamous pimp, Raven Morretti grew up an outsider. neglected by her prostitute mother, she finds solace as a mechanic. With few friends, she's content with the simple life. Flying under the radar is all she knows, and more than she expects.
Raven
Jonah
UFL playboy Jonah Slade. Las Vegas' most eligible bad boy
Weeks away from his title fight, Jonah is determined to stay focused on everything he's trained so hard to achieve. Undefeated in the octagon, he's at the height of his career. But resisting Raven's effortless allure and uncomplicated nature is a fight he can't win.
I'm drawn to her for some unseen force. Everything from my thoughts to my dick gravitaters in her direction. Like getting caught in a rip tide, one minute I'm swimming, free to go in any direction, and then I feel a tug. I'm kicking and flailing my arms and legs toward the shore while the invisible pull takes me in the opposite direction. No matter how hard I swim, I keep going further and further out to sea.
~ Jonah
I'm no idiot when it come to lust. I've seen it in men before. But I've never felt it. The burning need pushing against my chest, the building tension that coils in my belly, my blood racing in my veins, flooding my head with visions of his hands on my body. Desire fires my skin, flushing my cheeks. I look around for something to fan myself.
~ Raven
Jonah and Raven's attraction is smoking hot and both start feeling the desire and decide to just let go.
"To think that I could experience this all-consuming lust, as well as the soul-shacking love that I would die to keep, is life changing. This tiny girl who works on cars, laughs at stupid jokes, and blushes at the slightest flirtation is mine. There is nothing I wouldn't do for her. I would spend the rest of my life making her happy if she'd let me.
So this is love.
My life will never be the same.
But life is about to fall apart when Raven's father contacts her, setting in motion the ugly truth of her destiny.
Forced into a life she's been desperate to avoid.
Jonah will stop at nothing to save the girl that saved him.
"You're part of me now. I'd do anything for you. I'll fight for your life as I'd fight for my own."
Jonah
"I was cold. Dead on the inside from the time I heard about my dad's accident. Never felt anything outside of kicking ass or a killer in the octagon. Fighting game me my breath, but you brought me back to life."
~Jonah
The Chemistry is undeniable between these two
The sex was H.O.T
"Take me please I want you to." Her words a breathy and hot as hell.
My body responds by thrusting in deep. I bit my lip to keep from calling out in blissful satisfaction as her gripping heat pulls me in. Fuck. She gasps against my neck. I check her face to see its not in pain she's feeling. It's pleasure. Pulling out slowly, I push in again, harder this time. She moans and coaxes me on.
My girl.
Overwhelming emotion and raw need push my hips deeper. I keep my eyes locked on her's and roll my hips. The sounds coming from deep in her chest take me to the edge of my control.
Jamie Salsbury had me hooked from the prologue.
Her writing draws you in. Her attention to detail gives you such an insight to what you are reading she brings the story to life.
I loved it!
This was a page turner
I couldn't put it down if I tried.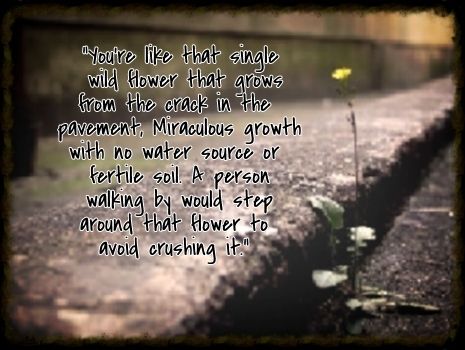 Buy it
Read it
Love it